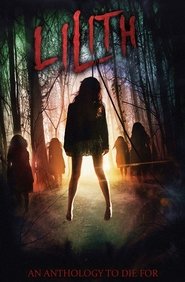 Lilith
A horror anthology follows the Demon Lilith who punishes men for their indiscretions against women.
Duration: 90 min
Release: 2018
Killer Biker Chicks
Monster Party
Monster Party
Three teenage thieves infiltrate a mansion dinner party, unaware that it is secretly being hosted by a serial killer cult for the social elite.
Another Soul
Another Soul
A couple on the run battle to save their daughter from possession by a demon.
Dead Awake
Dead Awake
Kate Bowman (Jocelin Donahue) is an average social worker who is investigating in the mysterious deaths of people who died in their sleep. Shortly before their deaths, the victims all…
The Houses October Built 2
The Houses October Built 2
Recovering from the trauma of being kidnapped last Halloween by the Blue Skeleton – a group who take "extreme haunt" to another level – five friends decide they must face…
The Believers
Penance
Penance
A young mother decides to become a stripper to earn some fast cash only to find her worst nightmares are about to begin
Rosencrantz and Guildenstern Are Undead
Rosencrantz and Guildenstern Are Undead
Julian Marsh is an out of work ladies' man who lands a job directing a bizarre adaptation of Hamlet. After casting his best friend and his ex-girlfriend in the show,…
Maniac
Maniac
As he helps a young artist with her upcoming exhibition, the owner of a mannequin shop's deadly, suppressed desires come to the surface.
Innocent Blood
Innocent Blood
A beautiful vampire turns a crime lord into a creature of the night.
Wrong Turn
Night of the Creeps
Night of the Creeps
In 1959, an alien experiment crashes to earth and infects a fraternity member. They freeze the body, but in the modern day, two geeks pledging a fraternity accidentally thaw the…